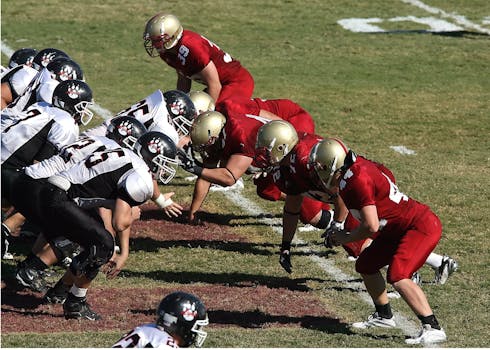 Get the chips out, the dip, the beer, and a good deal of antacids and get ready for Super Bowl Sunday! Whoa! Hold on a minute, you say! It is only October – it isn't for another 3+ months! Yes, that might be true, but for those of you who don't understand, this is the biggest party of the year. And believe it or not, just like New Years Eve, folks plan their party months in advance. It doesn't matter whether you're a die hard football fan or not. This is a good excuse to get together with friends, family members, co-workers, whoever, get down and party!
So enjoy the rest of the NFL season, begin planning your Super Bowl Party and munch on those Super Bowl Facts:
" The 2008 Super Bowl between the New York Giants and New England Patriots attracted 97.5 million viewers, making it the second biggest event in U.S. television history, topped only by the 1983 series finale of M.A.S.H., which brought 106 million viewers
" The Super Bowl is the second biggest day of food consumption behind Thanksgiving, and the sales of antacid increase 20 percent the next day
" Sales of big screen TVs show a fivefold increase during Super Bowl week
" Super Bowl is the top at-home celebration event of the year, before New Year's Eve
" The average number of attendees for a Super Bowl party is 17
" An estimated 14,500 tons of chips and 4,000 tons of popcorn are consumed on Super Bowl Sunday
" It's the most watched sporting event on earth. More than 100 million people worldwide watch the Super Bowl every year
Big surprise there.